(Powered by LanguageTool)
Grammar & Spell Checker – English Corrector
Corrector is the new Online Spelling Checker, designed for people with little time and many words to check. Use our free English Grammar Corrector before turning in your essay or sending a work email. All our tools are free without any use restriction. If have some problem in viewing our English Grammar Corrector, you can contact us and explain your issue. You will get a reply within 24 hours. Useful for correcting texts and tasks of the University of Harvard in the USA.
Reasons to do a grammar check
Many people are already using it every day, but few think about the importance of this small spelling checker tool. An English Grammar Corrector provides a complete analysis of a text, entirely online and automated. This will enable you to correct every error in your texts, making them easier to read and to present.
Corrector is an English Grammar Corrector that allows you to get an Online Grammar Correction simply by pasting the text that you wish to check into the appropriate text box. While its heart beats to the rhythm of complex code, the tool is easy to use and was created to guarantee the best user experience to everyone. Online Grammar Correction is one thing everyone should use before sending an email or a resume. The world is full of typos and small oversights, which could be easily corrected with a simple Online Spelling Checker.
An example might be correcting your punctuation.
We make them for many reasons, which is why we all need an Online Spelling Checker. Think about social networks like Facebook and Instagram; how many times did you start studying or working, and ended up regularly checking for updates from your friends? These are just some distractions that make the use of an English Grammar Corrector necessary to avoid small mistakes in your texts. But why use an English Grammar Corrector instead of reviewing your writing by yourself? Let's find this out in the next paragraph. Click on continue to find out more about our tool.
Table of contents
Using an English Grammar Corrector
Many wonder why using an Online Text Correction instead of manually reviewing a text. A rapid analysis on the average individual shows that a person can read a maximum average of 240 words per minute.
These timings refer to the reading time, without including any correction. If a person were to stop and review the text, the timing would double or triple. This is where the grammar review comes into play.
By using our free tool, Corrector, you will be able to review thousands of words within milliseconds, thanks to the most sophisticated tool. Now you realise how useful an online free grammar checker can be in the correction of texts with thousands or tens of thousands words. Not only that but it will help you avoid costly mistakes like the dreaded apostrophe location in the English language!
Our English Corrector will help you with all of that, reviewing your texts and correcting them, just as you would, but taking much less time.
We created this solution thinking about all the people that, just like us, have found themselves facing a thousand words to correct and very little time to do so. Are you ready to run your first Online Text Correction?
Let's go through the steps together to immediately start using Corrector:
Open the text you want to correct with our tool;
Select the area you wish to correct and copy that with CTRL + C;
Paste the text into Corrector with CTRL + V;
Click on "Check Text" to run the correction;
You will visualize the mistakes in red. Click on them to get suggestions, for example with punctuation correction or identifying where to use a comma;
You will visualize small mistakes such as punctuation and spacing in yellow;
Correct the text, copy and paste it in Word;
Save the correct text with our online reviewer.
English Corrector and much more
Our tool for Online Spelling Checker can be much more than that. That's right, our software includes more than 20 languages and can be used as an Online Spelling Checker for all of them, reviewing and correcting every imperfection.
We created it by putting together the most advanced HTML, PHP and JS technologies, in order to obtain a technologically developed English Corrector, which can be used with every browser and connection. Indeed, Corrector was created to work with slow or fast connections, with Chrome or Firefox, without any difference.
All of this makes English Grammar Corrector the best and more convenient tool for personal and professional use. We offer its power because of the love and passion we feel for free online tools, which should be much more common and frequent.
If you have never used one of these online correction tools and you feel more comfortable with the classical correction tools, you should try this and reconsider. Your time is a precious gift and with our English Text Corrector you can start saving it, correction after correction.
Online Grammar Correction in other languages
Do you need an Online Grammar Correction in a language other than English? Corrector can provide you of that.
We enhanced our English Corrector in more than 20 languages, such as English, Spanish, French, Portuguese and many more.
Foreign languages are often more difficult to review from a grammatical point of view, and a good Online Spelling Checker will help you do that. Let's see some of the languages supported by Corrector.
Italian spell checker
Italy is a fascinating country, rich in story and culture. We can all agree on that! If you are also charmed by this Country, you should consider learning the language.
Should you experience problems dealing with its accents and apostrophes, use our Italian Spell Checker. We offer this simple, fast and easy-to-use tool, accessible 24 hours a day and on any browser.
This Italian online grammar checker is able to find each correct word in fractions of a second. We all know Italians love to overcomplicate things, and their language is no exception.
Spanish grammar check
Some people say that speaking Spanish is as easy as adding a few "S" here and there at the end of the words. Well, find out if that's true by pasting your text in our Spanish spell check. All you need to do is pasting your text in the text box, then run the Online Grammar Correction.
It really takes a fraction of a second. Don't fall victim of superficiality and review your texts before sharing them with your friends or with your boss, you can do that with our Spanish spell checker.
It doesn't matter if you speak Catalan, Mexican Spanish, Argentinean Spanish, Chileno Spanish, Colombian Spanish, Peruvian Spanish or Uruguayan Spanish: with us you can correct everything. By the way, that "S" thing is fake news. Just so you know.
French grammar checker
Did you know that the French languages is among the riches in accents and special characters? Our French Spell Checker is the best tool to ensure the correct writing in this language, as you was specifically designed for this.
After all, reviewing an online text takes but a few seconds and guarantees a precise and correct result. Avoid making a fool of yourself with frequent typos and use our French grammar checker to review your online texts.
In case you are too busy to do so, remember French is the second most studied language in the whole world.
Portuguese spell checker
You were on holiday in Brazil or Portugal last year and left a piece of your heart there? Sending the wrong message could cost you the love of your life. Avoid this problem with our Portuguese grammar checker.
You don't need to perfectly master the language: our Portuguese free grammar reviewer will tell you where you went wrong and how to change that. In this way, your messages will always be clear and without mistakes in every occasion.
And if they weren't the love of your life, at least your language skills improved.
German grammar check
A bad mark on your last German exam? We went through that as well. For this reason, we worked for a long time on our German grammar checker.
This particular language can be complicated for someone that was not familiar with it as a child. And still, it can be learned and mastered, maybe thanks to a little help. Use our small but powerful German spell checker online to break down the walls between you and this language.
This language is becoming more and more popular in the economic fields, therefore it is fundamental.
Chinese grammar checker
Sometimes "speaking Chinese" means making no sense.
That's why you need a Chinese text corrector able to translate the most incomprehensible things we hear on the daily. More and more people are learning this language in their studies or at work, and it is rapidly becoming a pillar of the world economy. However, many have a hard time facing its apparent challenges.
Thanks to our Chinese sentence checker you will be able to overcome this issue, reviewing every text for free and in an automated way. Maybe you will not end up learning each and every symbol, but you can always rely on us.
English language variants
We all speak English, or at least we do on our resumes, right? Don't make a fool of yourself, correct your homework and emails with our English Online Corrector. It is precise, rapid and, above all, unique.
Yes, because Corrector is the most popular tool in Europe for spell check, thanks to its high stability rate and the way it operates on different platforms. Let our English Online Corrector become part of your daily life, and avoid typos and embarrassment.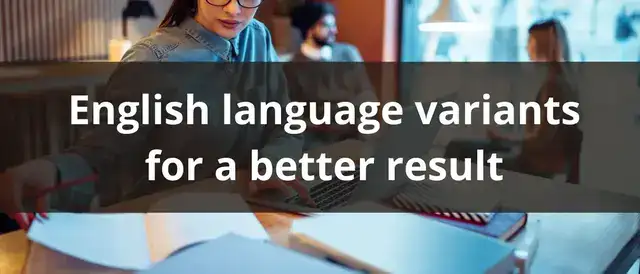 Canadian English spell check
You word processor won't do it as Corrector would. Often, word processors have a built-in Canadian English text corrector.
Still, sometimes it doesn't really distinguish between Canadian English and other styles of English, and then you might have to start going through your documents word-after-word.
Why waste much of your time when you can efficiently correct those mistakes with our automatic text checker free in Canadian English.
Don't let your work get rejected by your examiner, company or your employer. Try Corrector today and get each word confirmed in Canadian English.
American English grammar check
Wrong spellings can make you lose a job opportunity. Yes, it's not a new thing that some recruiters and employers want to see correct spellings and grammar written in American English.
British English and American English might be really confusing because there are many cases where different terms are used to describe the same thing, and the same word spelt differently.
You don't have to worry anymore about double-reviewing every word to confirm it's written in American English.
Our free corrector American English is fast, easy and reliable. You just have to paste your test, and it does the work for you.
New Zealand English grammar checker
Want to get higher grades in your next New Zealand English assignment?
You definitely do!. Luckily you don't have to be an expert New Zealand English writer before you can have a well spelt and grammatically correct text. Corrector is the best option for the best spell checker New Zealand English.
With Corrector, you don't have to worry about your spellings and grammar. Surprise your examiner by getting a higher grade in your next assignment with our fast and easy online spelling..
It might not be an assignment, but you can be confident that you've done an excellent job.
Australian English text corrector
Correct it now before it's late! Communication errors can be very costly in various areas of life, especially in your education and profession.
Your word processing programs might only catch a few common errors. Corrector provides free grammar checker Australian English to help you correct your mistakes when applying for a job, drafting cover letters, and writing a book.
It is entirely free and easy to use. By simply copying and pasting your text, a single click does the job for you.
South African English sentence corrector
Spending too much time checking your documents word after word for spelling errors can be very tedious, especially when you have a bulk of words. Even when you're an expert, your eyes may still skip some errors.
You would rather want a faster and more accurate method to review your work. Corrector got your back on this!
Our free online sentence corrector South African English platform efficiently checks for spellings and grammar, point out errors, and give suggestions.
You won't have to mix up other English styles with South African English anymore.
Creating our grammar corrector
How did we create our English Text Corrector? The short answer is: "time and effort". But there's much more. Yes, because our tool works in more than 20 languages and analysis around 15 million words.
All of this in a fraction of a second and for free. An English Corrector jumping from one word to another, reviewing its correct meaning and warning you whenever there is something to correct.
This enables you to present a correct text in school or on your workplace.
We put together a simple and clean code, able to run on every web browser, with no margin for error. This operation cost us time, money and effort. But we didn't stop there.
Through the years, we launched many tools and online data processing tools, providing people with free access to a wide range of free online resources and offering solutions to the many professional and personal needs.
This is what we do, and what we can do best. All of this to provide you with the best possible experience, without waiting times or costly fees.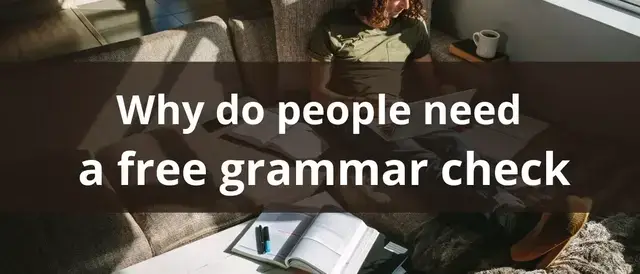 Why do people need a free spell checker
We grew up in a world of social networks and indirect advertising. Words have morphed and have been slowly distorted under the influence of marketing corporation which suffocated some of the pillars of our language.
Online Spelling Checker became an increasingly fundamental instrument for a growing number of people.
Searching for an Online Spelling Checker became a fundamental need in order to check if the words we grew up with are used in the correct context and were not born out of marketing campaigns.
If you also grew up under this powerful influence, you should always check your homework or emails before sending them.
In doing so, you will avoid making a fool of yourself, and your texts will always look their best. After all, our English Grammar Corrector, called Corrector, can be used at any time, without requiring any software download. Don't fall behind and find out whether your daily words are correct.
Experiencing problems? Contact Corrector
You are using our Online Spelling Checker are having issues with it? It happens, especially with new generation web pages. Our team is always ready to respond to your problems and provide solutions.
Leave us a message and describe the issue you have encountered with our English Corrector. When reporting a technical problem, remember to include the following information:
Browser used for text control;
Device used when experiencing the issue;
Type of data connection;
Language used for the correction;
Any other useful information.
We will try to promptly solve any problem to allow you to review your texts again. You can also contact us for any marketing proposals and collaborations. Thank you for using Corrector for your online text correction.
Remember to check out our correction tips for you.